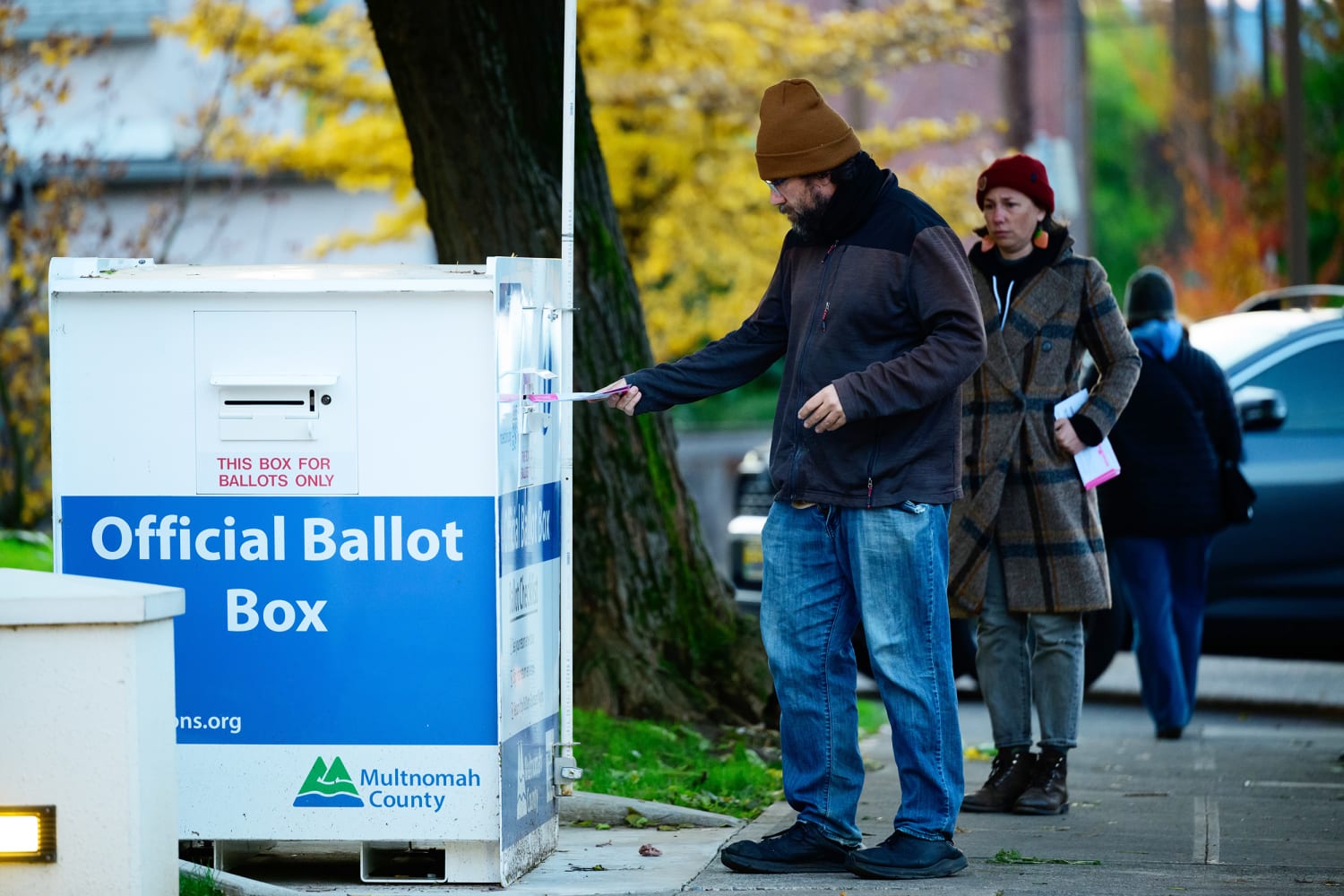 The midterm election turnout surge that began in 2018 kept going in 2022, and new data shows that it was concentrated in states Democrats won in 2020.
More than half of eligible voters — 52.2% — voted in the 2022 midterms, according to survey data released Tuesday by Census Bureau. The midterm turnout was a hair shy of 2018's 45-year high, and it was just the third time since 1978 that a midterm election has exceeded the 50% mark.
Turnout rose 8.9 percentage points in Oregon, catapulting the state to 70%, the highest rate in the nation and nearly 20 percentage points higher than the national average.
The South had the lowest turnout, with 48.9% of eligible voters participating. The largest share, 54.7%, voted in the West.
​​The Census Bureau's Current Population Survey covers Washington, D.C., and the 50 states. U.S. territories are not included.
Turnout increases favored Biden-friendly states: Two-thirds of the states registering above-average turnout voted for Joe Biden for president in the 2020 election.
Only two other midterm elections in the past 45 years have had more than 50% turnout: 2018, which followed Donald Trump's election, and 1982, during Ronald Reagan's first term.
By race, non-Hispanic white voters had the highest rate of turnout in the 2022 midterm elections, at 54.7%. All other racial groups dipped in participation from 2018 to 2022, with Black Americans registering a 6-percentage-point dip from 2018, falling from 51.1% to 45.1%.
Elder Americans were the most likely to vote: Among eligible voters 65 to 74 years old, 68% voted, the highest of any age group. Far fewer 18- to 24-year-olds voted, at just 27.6%.
The survey also cataloged why people didn't vote, with more than 1 in 4 nonvoters saying they were too busy or had schedule conflicts.